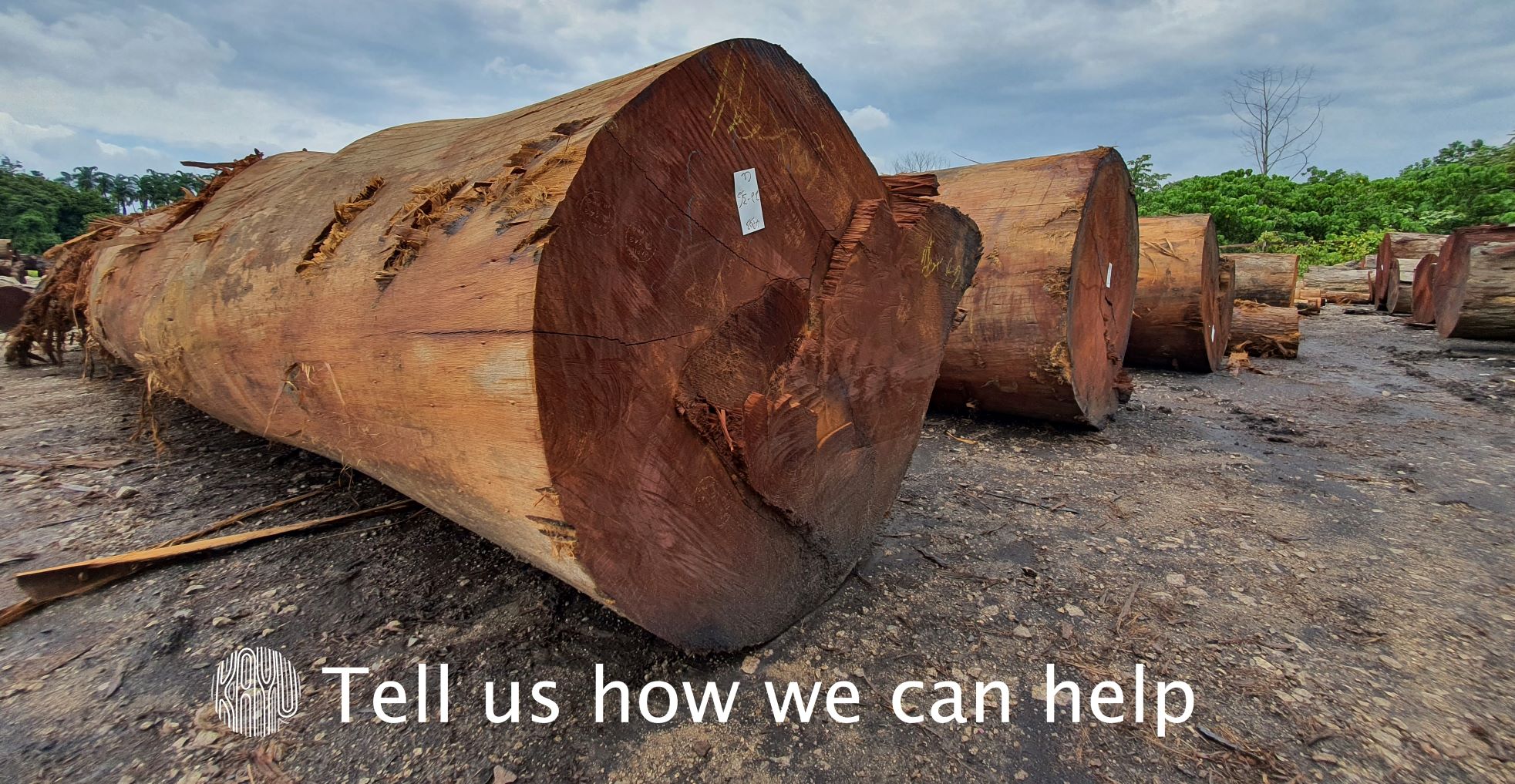 Kayu uses the best carriers in the business to make sure your order gets to you on time.
Self-Pickup & Self hired logistics
You are welcome to pickup at our warehouse, here our man will assist on loading. Once you have complete the payment, an order notification will send to both email and your messenger (Included WhatsApp) to inform the pickup date, please arrange with us if you need some adjustment for appointment.
If you are hiring your own logistic / transport company, you will need to provide truck registration number & driver's contact number to us, remark in order or inform by message.
You can use Google Maps Navigation or Waze Navigation with your GPS-Enabled smartphone for navigating to our warehouse.
Warehouse Operation Hours
Our warehouse is open from 8:30am to 5:00pm , Monday to Friday. 9:00am to 12:00pm on Saturday. Closed on Sunday and Public Holiday. Please contact us before your journey to confirm availability.
Free Shipping Program (Promotion Period Only)
Free shipping will be available for order above curtain *amount (*depend on promoted value) announced in homepage. Combine orders is allowed under the same account. Applicable for delivery to one address only.
Free Shipping Program only available for delivery address within our Private Logistics Services Zones, please refer below.
*Terms & Conditions applied. Refer below.
Private Logistics Services
We offer private logistics services for location within zones radius surrounding our warehouse at charges, please refer the maps below to understand your location zone. *Click the picture to enlarge.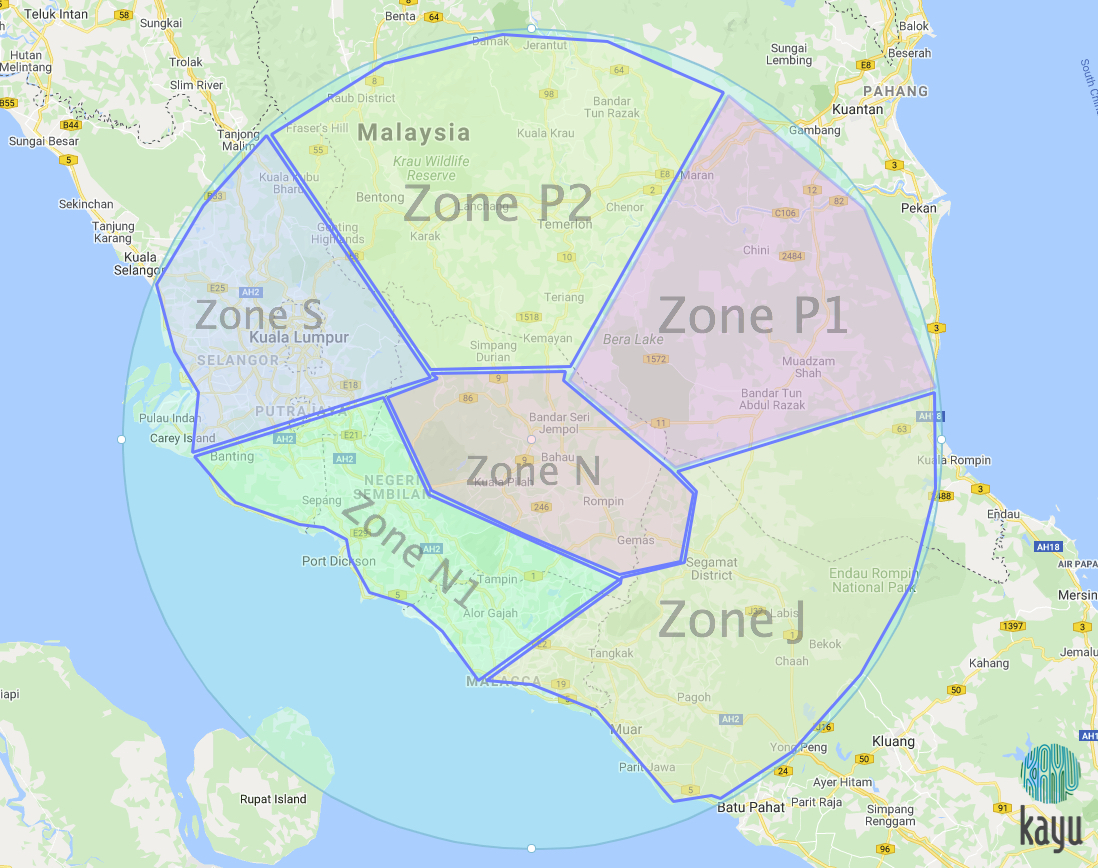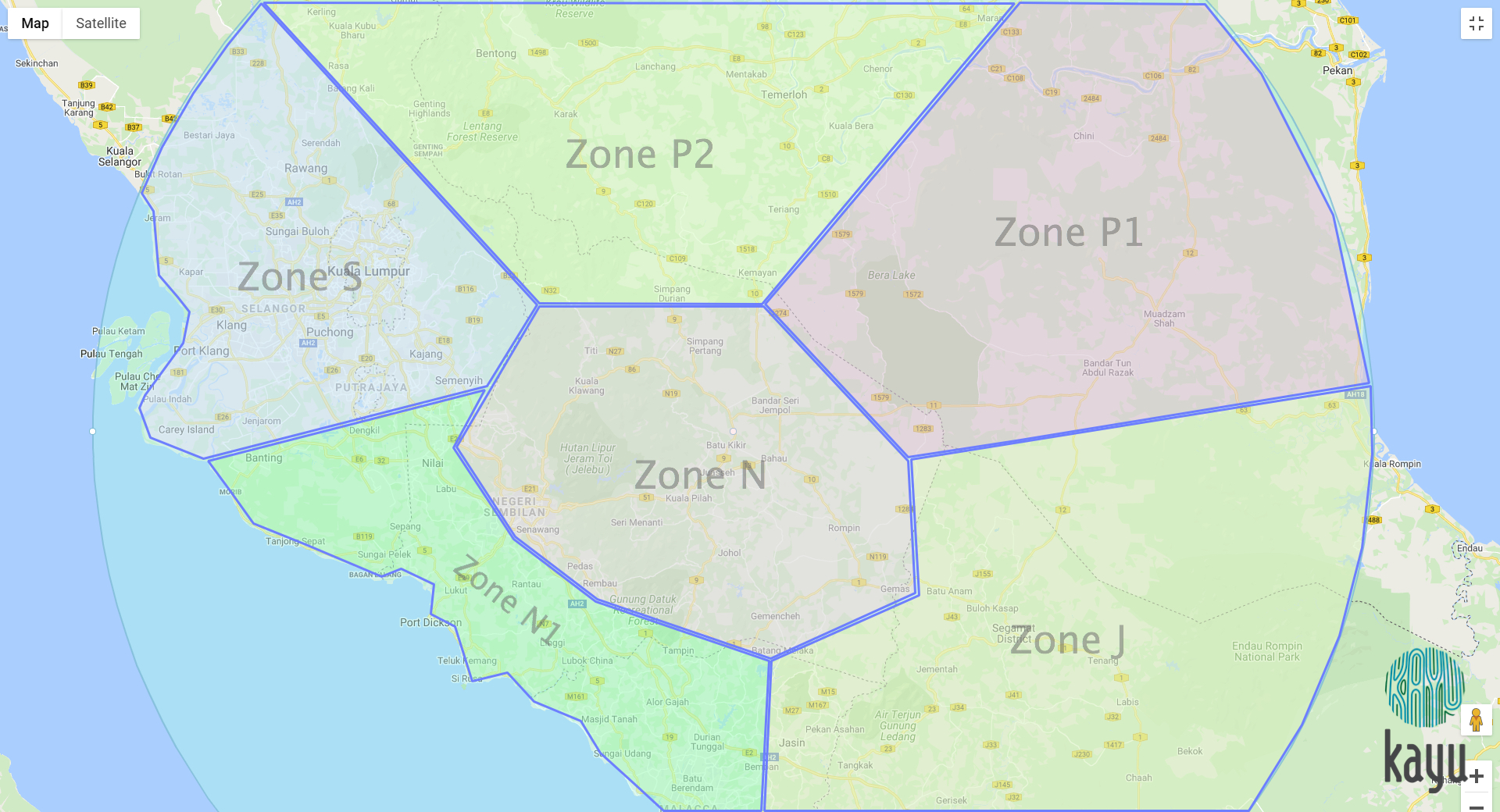 Private Logistics Charges & Fees
Zone N - RM350.00
Zone N1 - RM500.00
Zone P1 - RM700.00
Zone P2 - RM600.00
Zone S - RM600.00
Zone J - RM600.00
If you're still unable to check out due to "Sorry, Out Of Zone" Error even your address is within Services Zones, kindly contact us for postcode update.
You are agree to Terms & Conditions below by using our Private Logistics Services
- All charges is applied per order (multiple orders with same delivery address can be combined) with only one address, 1 (One) unload labors will be included.
- RM100 Surcharges for each address after first unloaded address.
- Extra Unload Labors is available upon request by buyer with extra charges depend on order quantity. Unload labors fees is RM50 per labor. Maximum labors available are 2 persons. Please remark how many unload labors is needed during order in advanced.
- Unloading time per address is 1 (One) hour / labor once transport reached buyer's address. Extra unloading time will be charges at RM100 / hour. Buyer are advised to arrange unloading date & time with us before logistics journey, any delay / cancellations fees will be bear by buyer.
- Change of delivery address / date / time MUST be inform at-least 1 (One) day before delivery date.
- There are No Weight / Length Limit for private logistics.
- Your order might be separate to 2 (Two) delivery dates once over 3 Tons (3000kg) of total weights. This is due to exceed max weight limit of normal size truck. Otherwise, it will be convert to 1 long trailer truck automatically for large order quantity.
- Buyer are advise to ensure that the delivery address / location MUST have sufficient clearance (Both Height & Width) & Unloading Space for long trailer truck for order with length exceed / over 20 Feet. Any damages / traffic offended summons expenses will be bear by buyer.
- Transport Fees & Charges are not refunded.
Shipping Limit
We cooperated with EasyParcel Malaysia to ships our goods to almost any address in Malaysia, depend on order weight / length and delivery location, there are multiple service to choose from, there are different rate to suit buyer's budget.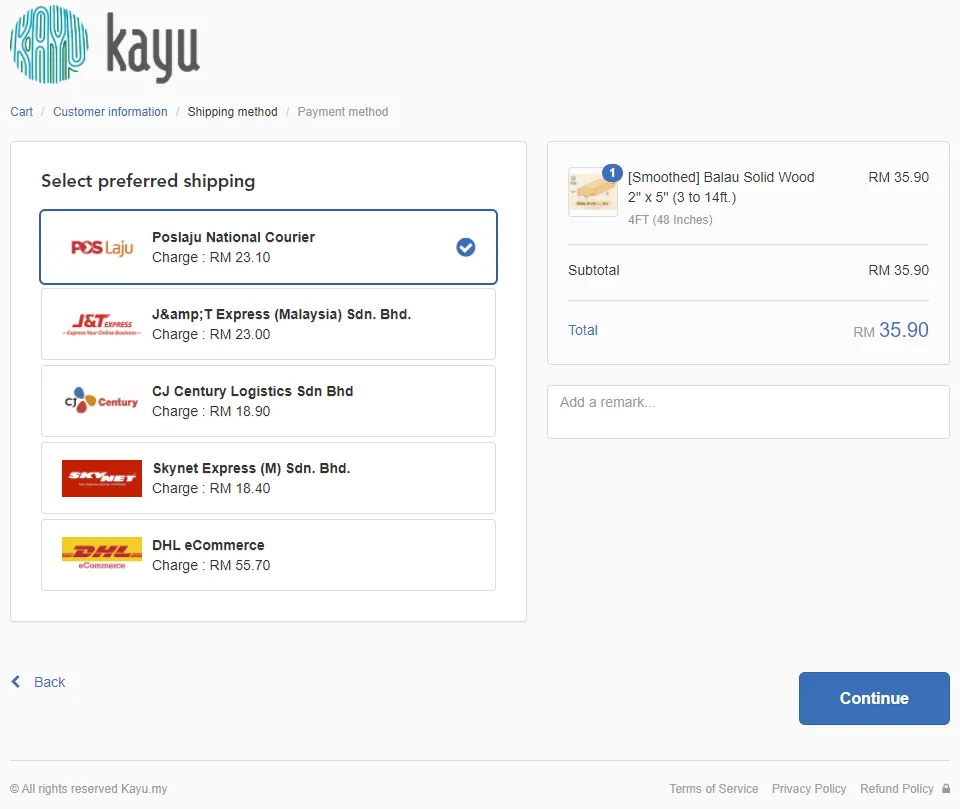 International shipping option available too, but it may not available for some country due to export / import rules & zone restriction. International buyer are advised to read or understand the limitation before placing order, otherwise, self-pickup at our warehouse or self-hired logistics will be the final choice.
Weight & Length Limit per order / parcel :

J&T Express = 200cm (6ft & Below) / 100kg
J&T Express Cargo (West Malaysia) = 400cm (13ft & Below)/500kg
SkyNet Malaysia = 275cm (9ft & Below)/100kg
Other Courier Service = 155cm (5ft & Below)/50kg
(Please split your order when only exceed weight limit)
Please DO NOT check out from the website and contact us for shipping arrangement if exceeded the Shipping limit as stated above.
Contact number (Call): +6019-2899 833
Whatsapp (Only): +6019-2799 833
"Sorry, Out of Zone" Error :

If your order does not contain any product exceed or over 13 Feet, this might just because of over weight, you can solve the error by splitting the order to 2 or more, it will become few shipping parcel but all goes to the same address, please refer to below picture :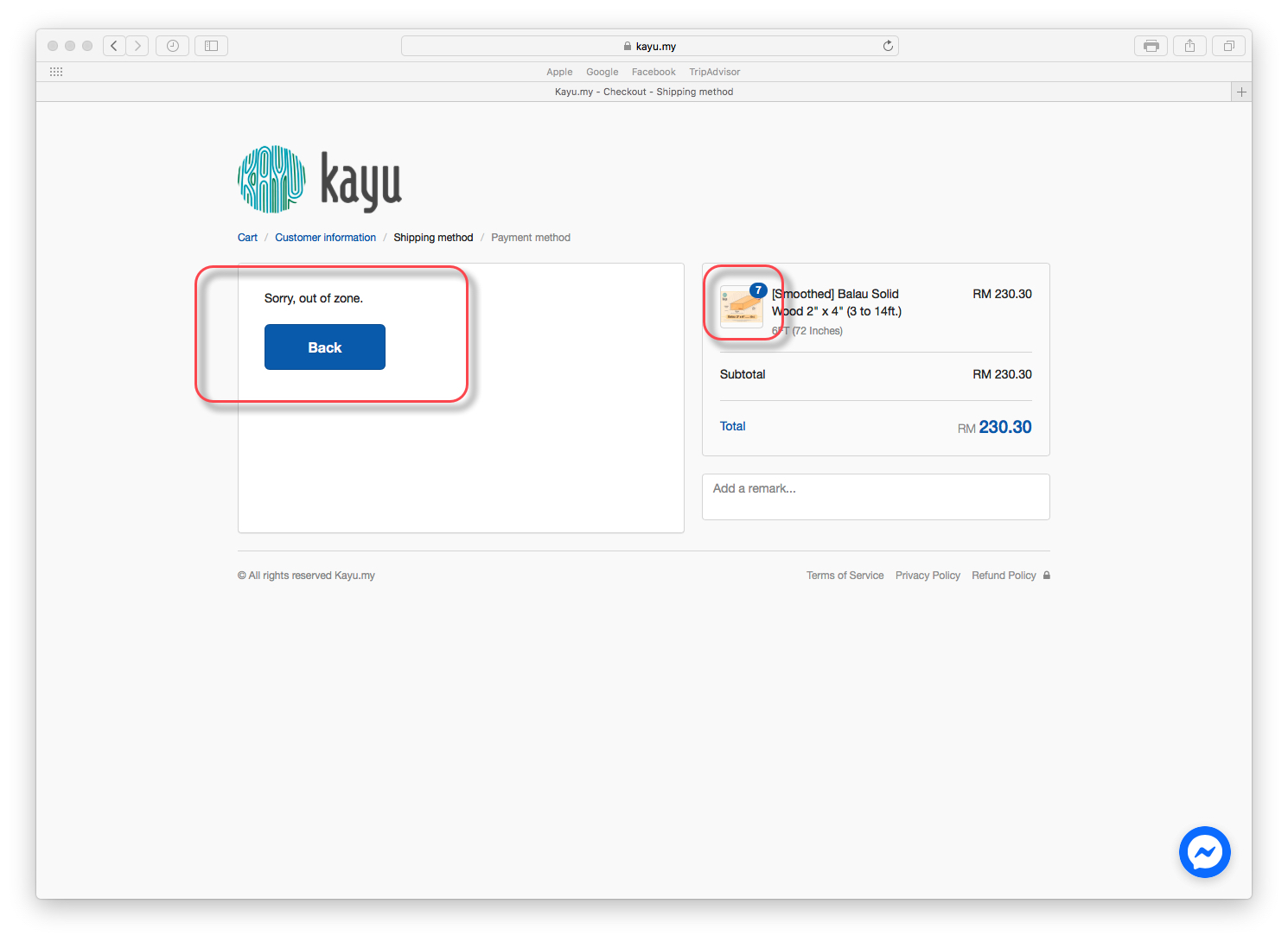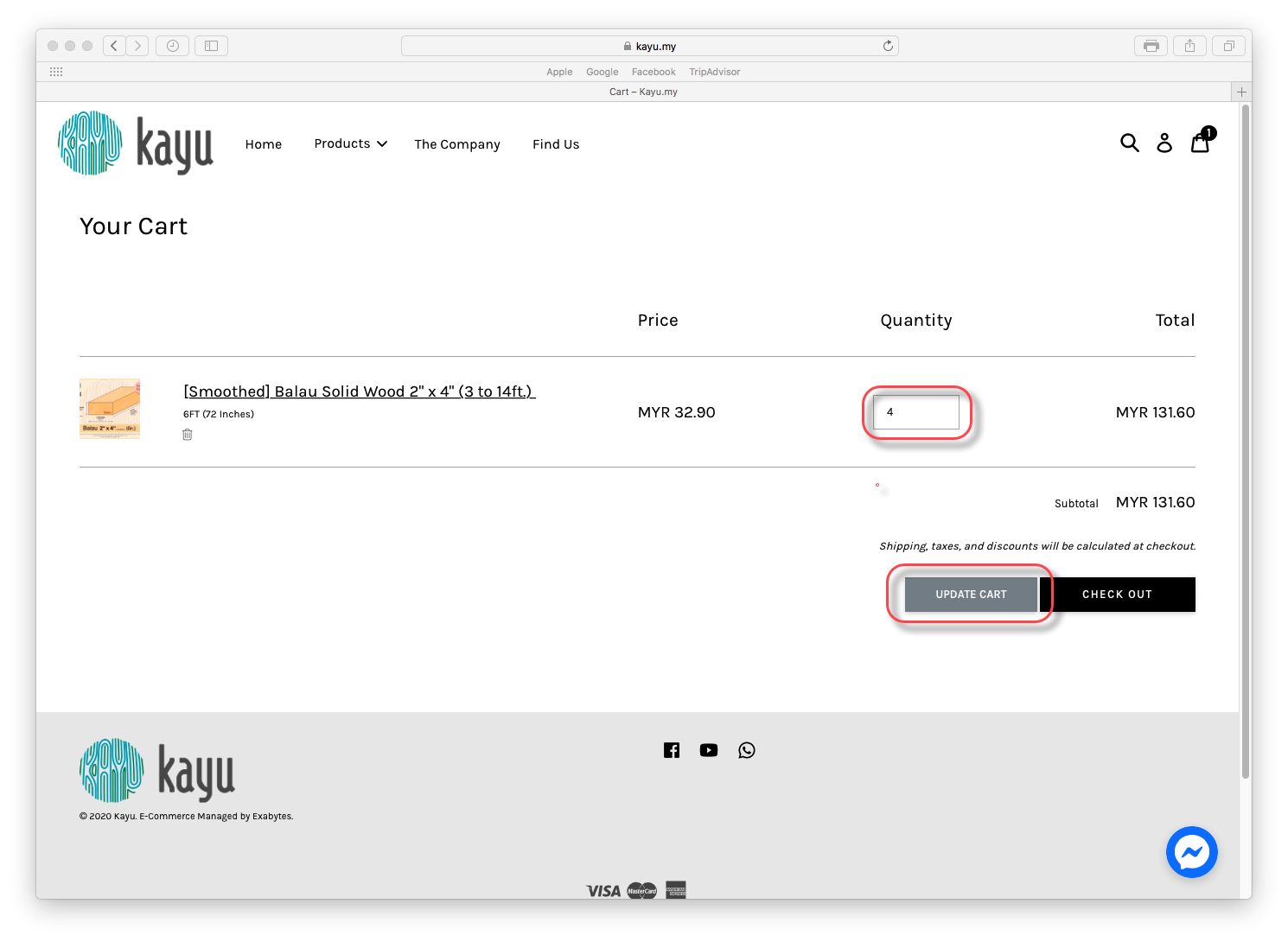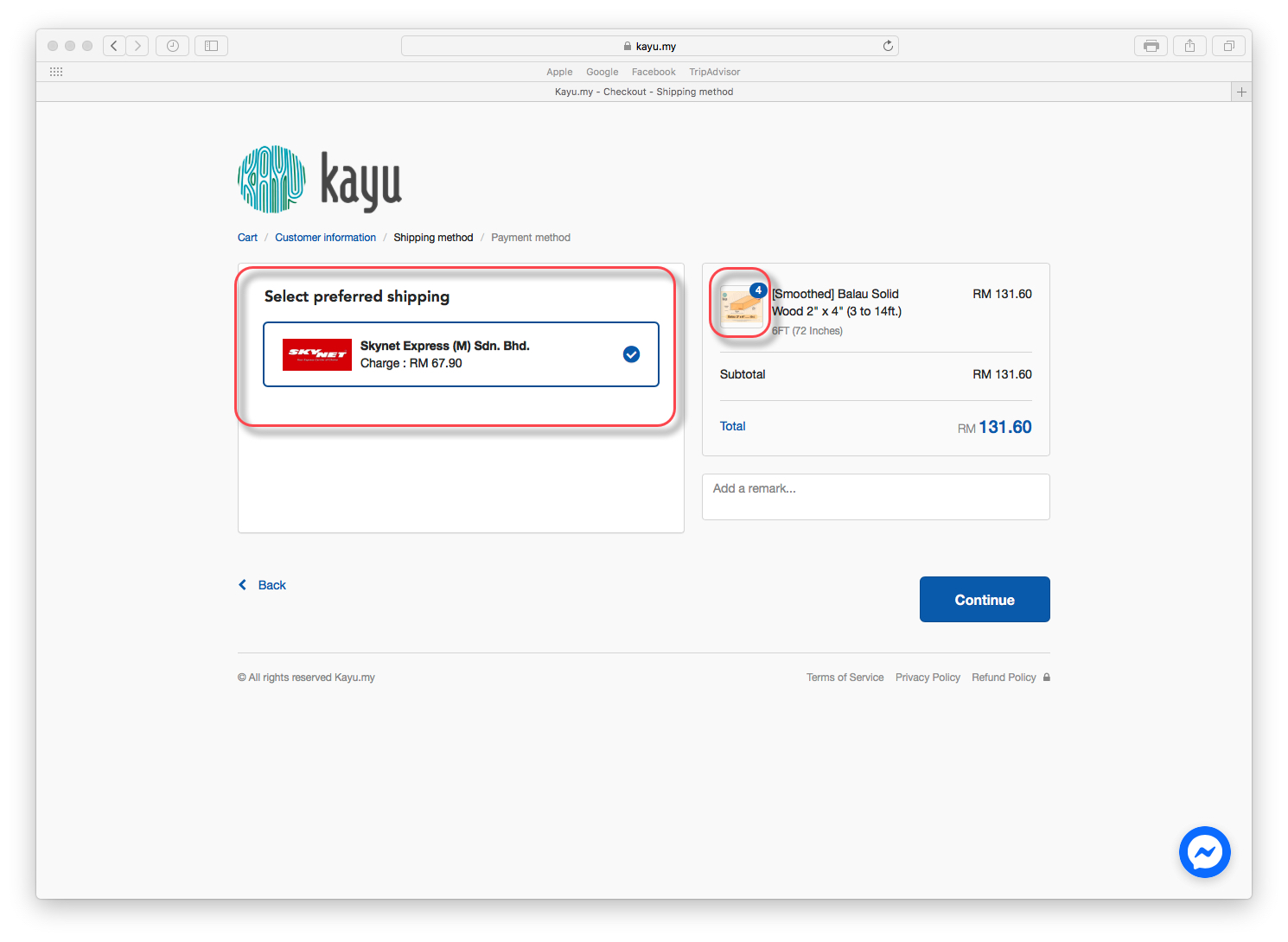 How to calculate your total shipping weight
You can calculate overall shipping weight by yourself to prevent "Out Of Zone" error.
Weight per feet is stated in each product detail, you can use it to multiply the length & quantity. Eg, . Balau 2"x4" are 1.71KG/feet. You have 2 x 8feet variant in your cart, so it will calculate as :
2 (quantity) x 8 (length) x 1.71 (Weight/feet) = 27.36KG for 2 pcs of Balau 2"x4"x8ft.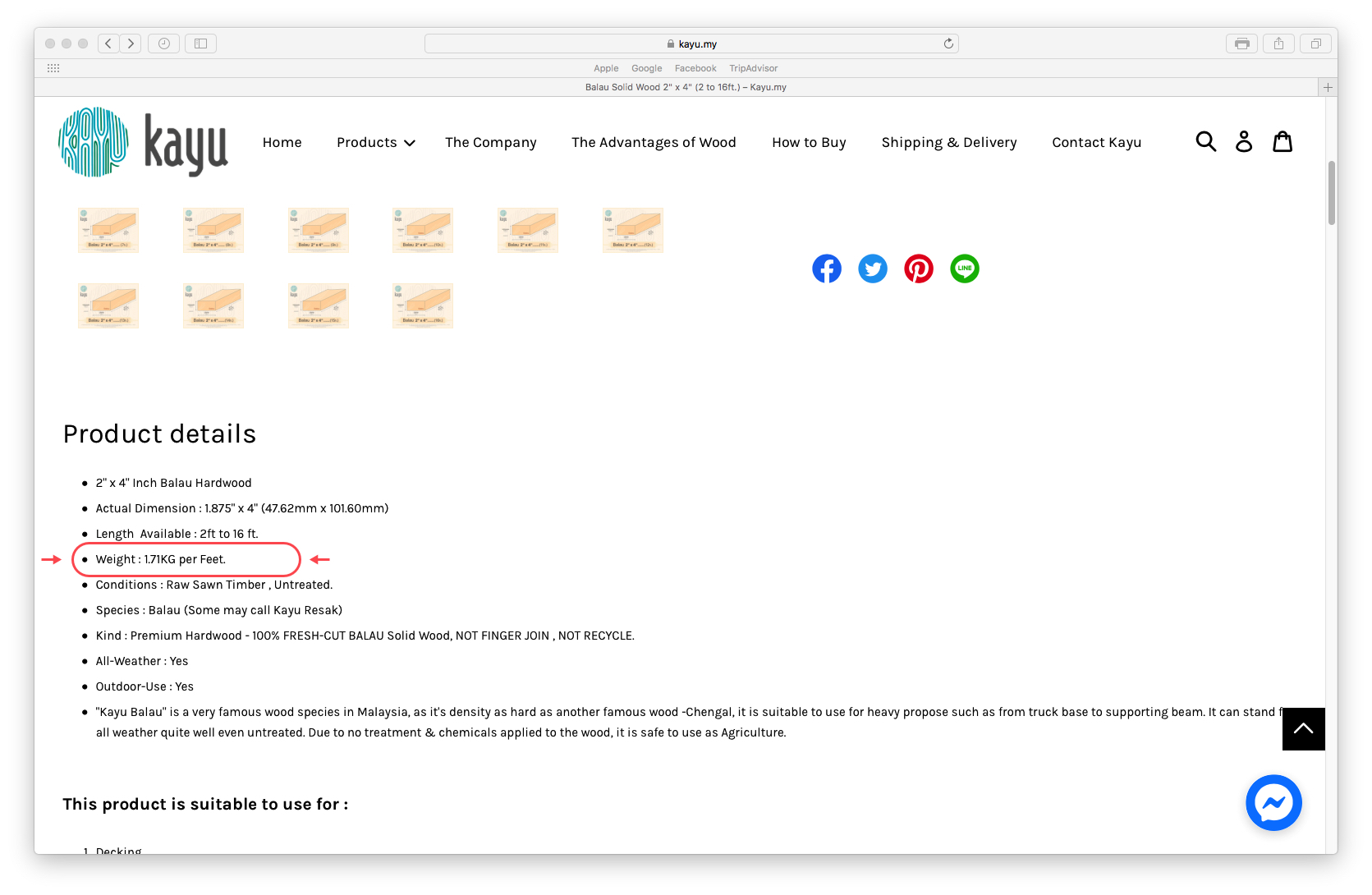 Out Of Zone Error - Your address is not covered
If your address is not covered by both Private Logistics Services & EasyParcel (due to over size or weight), you can contact us to get transports fees quote, we can arrange interstates and intercity logistics partners to transport the wood for you.
Delivery Time
We keep you informed
Once you've placed an order, you will receive an Order Acknowledgement email to confirm your order details, including shipping and delivery estimates for each item. Once your item has prepared for shipment and ships, you will receive a Shipment Notification email with carrier and tracking information.
You can also visit your account @ Kayu.my 24 hours a day, 7 days a week, to view the most up-to-date status of your order. Sign in with your Login ID and password to get a summary of orders placed recently. You'll see your order number, the date and time the order was placed, the status of the order, estimated shipping and delivery dates, the shipping method, and package tracking information for items that have shipped.
Shipping and delivery estimates
The 'Ships' timeframe is an estimate of when the item will prepare for shipment and ship from our warehouse. The items on your order will ship as they become available.
Product that "In Stock" are estimated to ship the same or following business day.

Product with [Smoothed] & [ T&G ] with longer estimates ship from our warehouse within the timeframe indicated (e.g., 5-10 business days).

Product with [Smoothed] & [ T&G ] may take additional time to prepare for shipment, and will increase the 'Ships' timeframe.
The 'Delivers' timeframe is an estimate of when the item will be delivered to your shipping address after it ships.
All estimates are based on business days.
When can I expect my order?
Once your order has been handed over to the carrier for delivery, you will receive a shipment notification email.
Depend on your address and state, delivery will take 3-5 business days (with Easyparcel) after the order has shipped. While the delivery will arrange within 1-3 business days if ship by Private Logistics Service.
All delivery lead times are estimated.
How can I track my order?
As soon as your item(s) have shipped, we'll send you a Shipment Notification email that includes the logistics partners weblink and tracking number. You can track your parcel by click the provided link.
If you ordered multiple items, you may receive separate shipments.
Text Notifications
In addition to email notifications, you can request text message (Facebook Messenger) updates in Checkout.
What time will my order be delivered?
Monday to Friday, 9am to 6pm (Residential) and 9am to 6pm (Commercial)
For Private Logistics Services, you will need to arrange the specific time & day with our partners at least 1 day in advanced.
EasyParcel and its carriers are unable to provide an exact time of delivery. Our carriers cannot make a call prior to delivery.
Can I have my order delivered to an address other than my home?
For your convenience, you may prefer to have your order delivered to an alternative address such as your office address. If you choose to deliver to your office, please include the business name in the shipping address. Please note, if you choose this option, goods may be left with reception. Please also ensure that you have sufficient labors to help for unloading if your order quantity is huge.
Delivery to a PO Box is not permitted for security reasons.
Signature on delivery
We care your shipments. If you will not be home to accept delivery of your product, consider shipping your product where someone you trust will be able to sign for your package. For your convenience, you may prefer to have your order delivered to your office address. If you choose this option, please include the name of your business in the address. Please note, if you choose this option, goods may be left with reception or the Mail Room. Delivery to a PO Box is not permitted for security reasons.
Change your default shipping address
I need to change my shipping address.
If you have not yet received your shipment notification you can amend your details online via your kayu.my account. If you are unable to modify your shipping details here, please contact us.
If your order is already in transit, it will not be able to change.
I will not be home on the scheduled delivery date.
As our carriers may require a signature on delivery, the carrier will leave a calling card if you are not at home. You can then contact the carrier directly to schedule a new delivery appointment or alternatively, amend your delivery address.
How much am I charged for shipping?
It depend on your delivery address, overall weight & dimension. The fees will shown before you check out.
What happens if my delivery goes missing or is damaged?
In case of any problems with your delivery, We will be in direct contact with the carrier to resolve the issue as quickly as possible with as little inconvenience to you. We will make every effort to contact you and keep you informed of the progress of our investigation and where appropriate, deliver a replacement. If you have already received your order and find that it is damaged, please contact us.
Anymore questions ?
Say hello to us by clicking the link below.

Shopping Assistance
Our Specialists are here for you.
Shopping help. Questions answered.
A friendly Hai, apa khabar ?.
*Live chat available by office hours.